Deciding on Wedding Day Hairstyles for Bridesmaids at Voodou Hair Salons in Liverpool and Tuebrook
Are you looking for the perfect bridesmaid hairstyle that suits all age groups and keeps everyone happy? At Vodoou hair salons in Liverpool & Tuebrook we understand that it is hard to find a hairstyle that everyone loves. If you are struggling to find a dream bridal hairstyle – don't panic!
At voodou we specialise in wedding and occasion styling and are sure to find a look that everyone can agree on!
The curled wedding day hairstyle for bridesmaids
Curly hairstyles for bridesmaids are a great versatile look that can be tweaked and tailored to achieve a bespoke look depending on the individuals personality and style.
No matter if you want your bridesmaids hair to have big voluminous curls, soft dreamy waves or charming wedding day spirals we will ensure you get a look that everyone feels 100% comfortable with at our Liverpool hair salons. Add fresh flowers to your curly wedding day hairstyle for a pretty look that is modern and girly or add a glitzy headband for a sophisticated bridesmaid hairstyle.
Wedding day plaited hairstyles for bridesmaids
Plaits, braids and twists achieve a youthful and fun bridal hairstyle. You can incorporate them into a more grown up bridesmaid hair style too. If you are looking for a short bridal hairstyle plaits can easily be added to achieve a variety of looks.
From festival style, chunky fish tail plaits to beautiful elegant waterfall plaits, our expert hairstylists at our Liverpool hair salons will ensure you look stunning.
Elegant wedding day bun hairstyling ideas for bridesmaids
Beautiful modern bridesmaids buns are trendy and look great worn smooth and elegant as well as looking fab left tousled to achieve a messier bun hairstyle.
Are you looking for a bridemaids hairstyle that is relaxed and natural? Then try adding a bridal bun low in the nape of your neck and part your hair low for an effortless bridesmaids look.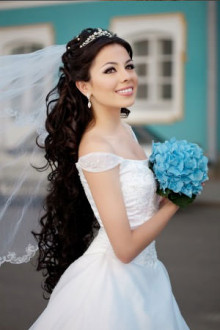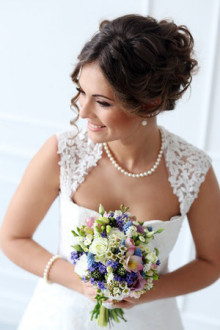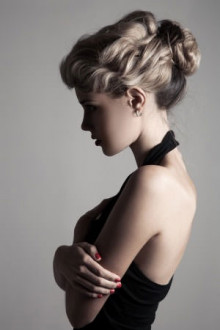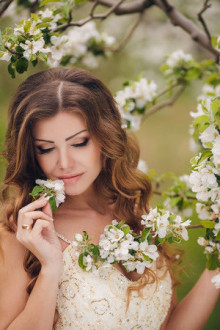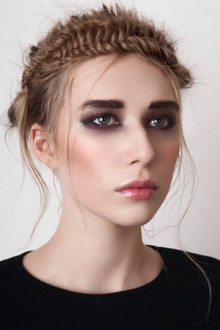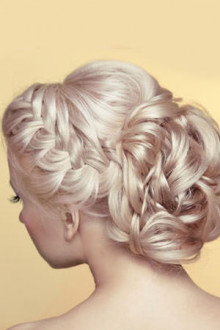 Expert hair extension services at top Liverpool hair salons
Are you looking to add volume, length or a flash of hair colour to your bridal hairstyle? If you hair needs some extra va va voom why not transform your hair by adding some hair extensions?
At our Liverpool hair salons we are experts in hair extension services and stock a range of quality brands – click here to find out about different hair extension options and which one is right for you.
Book your bridesmaids hair appointment at Voodou Hair Salons in Liverpool & Tuebrook
Call our award winning hair salons in Liverpool & Tuebrook on 0151 708 4017 to book your wedding day hair appointment from the expert bridal hair specialists.
Are you a Voodou virgin? If you're a Voodou Virgin (a new client) or a Voodou Born Again Virgin (you've not seen us for 12 months) we will give you 50% OFF your first visit!