Hair Styling Advice for Men at Voodou Barbering Salon in Liverpool
Want to know how to recreate your salon hair style at home? Here the experts at our barbering salons in Liverpool bring you their top tips on how to keep your hair looking salon-perfect.
At Voodou for Him, our team of highly trained barbers can advise on the hottest men's hair trends, including short hairstyles, the slick back undercut, skin fade undercut, plus the latest hair colours for men.
Best of all? With three convenient locations in the Liverpool area, a Voodou barber is never out of reach. Choose your nearest Voodou for Him salon here.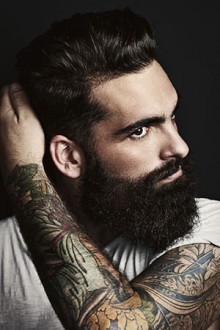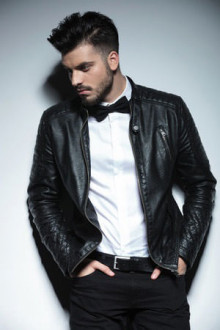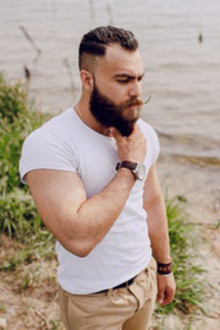 Advice on How to Style Curly Hair
Gents do you struggle to keep your curly or wavy hairstyle looking good and frizz free? Men with curly hair can keep their waves looking great and curls defined by simply following these top tips.
Avoid over-washing your hair – try and wash curly hair every three days.
Coat damp curls with an anti-frizz product.
Leave hair to dry naturally or use a diffuser attachment on your hairdryer.
Once dry, try not to touch your hair.
If you have coarse curly hair, add some pomade over the surface of the hair. Do not run your fingers through
your curls. This will help to separate and define your curls and add shine.
How to Get A Slicked Back Men's Hairstyle
Slicked-back wet look hairstyles are a popular choice in our Liverpool barbering salons. Smart, preppy hairstyles will have you looking bang on trend in no time at all! Consider updating your longer gents' hairstyle with a low parting on one side or ask your stylist for a disconnected hair cut for an edgy look.
How to Style Short Texturised Men's Hairstyle
The first step if you want a short texturised gent's hairstyle is to have a precision hair cut at Voodou hair salons in Liverpool. The versatility a texturised hair cut provides means that you can wear your hair well-groomed during the day and 'messed up' for an evening out.
Our Liverpool barber shops also stock the best men's hair salon products including American Crew's range of hair products and Men-U. Apply a small amount to the palm of your hand and rub your hands together to warm the product and mould your hair into the perfect shape as you go.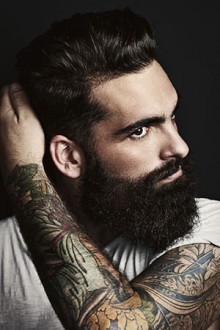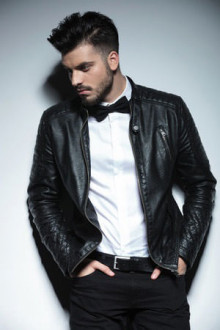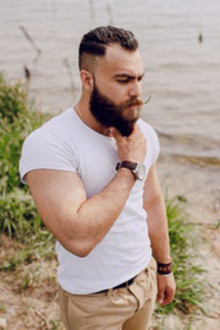 The Best Ways to Style Fine or Thin Hair for Men
If your hair is thin or thinning then finding the right hairstyle to create the illusion of slightly thicker, fuller hair can be difficult. The expert barbers at Voodou hair salons in Liverpool are highly skilled and have years of experience, so let us help you with your hair issues.
Light weight sprays help to control and style fine, thin hair, and will keep your hairstyle in place all day long. Pop into one of our barbering shops in Liverpool and find out about the best professional styling products for you.
Styling Ideas for Men with Thick, Coarse Hair
If your hair texture is coarse then investing in a quality hair cut is a must. This will help to give your hair shape and make it more manageable. Our team of expert stylists in our Liverpool barbers can show you how to add hair wax, gel or pomade to your hair using the latest male hair products.
Top Tip: Avoid adding too much hair product or over styling your hair as this will make it look greasy.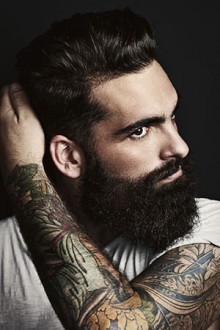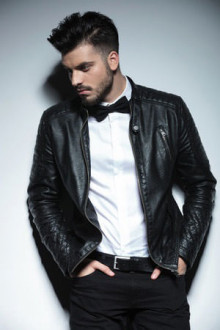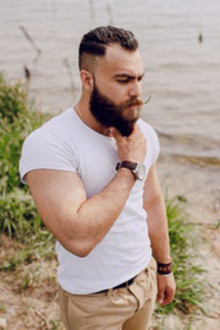 Why is Voodou the best barbers in Liverpool?
At Voodou our team of hair stylists take pride in keeping up to date with all current hair trends at the same time having the ability to deliver perfect classic gents hair cutting.
BOOKING YOUR APPOINTMENT AT VOODOU FOR MEN – QUICK & EASY!
At Voodou we offer 2 ways to get an appointment:
BOOK A SET TIME IN ADVANCE – which means no more waiting around in a barbers' queue wondering how long it's going to take to be seen or which stylists you're going to get. These appointments can be booked on-line or over the phone.
STANDBY APPOINTMENTS – each day there are a number of standby appointments from as little as £15. So, if you need more flexibility and want to pop in whenever you fancy, these appointments could work for you.
Choose your nearest Voodou for Him salon here.