Looking to upgrade your look for 2015, fellas? Take inspiration from Voodou as we give you an insight into the hottest hairstyles that designers predict will be big this year.
Voodou Liverpool are proud stockists of TIGI - check out the full range TIGI products available at Voodou here!
How should we be wearing our hair in 2015? Here, we predict the hottest hair trends to keep you looking fabulous and bang on-trend in 2015.
Voodou Selfie Competition – #madeupwithvoodou
Do you love Vooodu? Do you love selfies?
Next time you visit one of our Salons, simply snap a selfie and upload it to Instagram – tagged as ##madeupwithvoodou

A lucky winner will be selected at random on 30th November and will win A FREE Cut & Finish!!!!
INTRODUCING THE ALL NEW GHD CURVE® STYLING TOOLS!
We are VERY excited to introduce the innovative ghd curve® styling tool range to Voodou!
Find out the best ways to protect your locks this summer…
Off anywhere nice this Summer?! Here, we share some of our top-tips to keep your tresses damage-free on the beach this year!
Voodou, Liverpool Finalists for TWO Awards at HJ British Hairdressing Business Awards 2014
We are extremely proud to have been short-listed as finalists for not one, but TWO awards at HJ British Hairdressing Business Awards 2014. Wish us luck!
American Crew POMADE for Men
Hey fellas... check out the latest hair product for men from American Crew. POMADE will hold your style in place, control unruly hair and give your hair a shine boost too.
A very first haircut at Voodou (all together now… awwww!)
This week on Twitter we were asked if we cut kids hair...
Get Ready For The Races At Voodou
We have compiled a list of our top hairstyles from the biggest events this year, including the 86th Annual Academy Awards, BRIT Awards & 2014 BAFTA's. We also create our own flawless, red carpet worthy look at our Liverpool Hairdressers, styled by Voodou fave Preston.
Spring/Summer Hair Trends 2014
Spring/Summer Hair Trends at Voodou Hair Salons, Liverpool It's never too early to sneak a peek at 2014 Summer hair trends...
Take a look at Voodou's predictions for the HOT hair trends in 2014.
If you feel that you need to add a bit of life to your hair Moroccan Oil could do the trick...
SPOTTED! TIGI Bed Head After Party Smoothing Cream
If your hair has mood swings the TIGI After Party Smoothing Cream is your fairy Godmother in a bottle! This product with provide slick, shiny and well-behaved hair that will definitely last you after the clock strikes 12! BUT don't take our word for it, this blogger whose hair has a mind of its own said it works like a dream...
SPOTTED! GHD V Gold Series
GHDs the only multi-tasking hair tool that works every time, according to this blogger it is a MUST for hair essentials...
Jack's Christmas list 2013
Yo Santa, how are ya mate? Listen, I'll get to the point. I've not been the best little skull this year (although frankly, I've had a bloody boss time)... I've seen a few good lookin' females and fella's around the salons and I'm thinkin' you're the man who can sort me out with the shit I need to pull the looks off.
SPOTTED! TIGI products After Party, Masterpiece, Spoil Me and Glaze Haze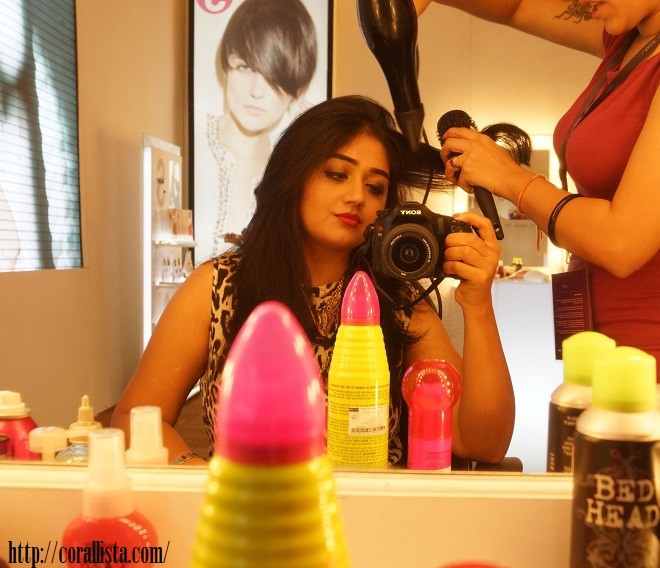 Hello there! Welcome to the Voodou blog. This is our first installment of 'SPOTTED!' - a section of our blog showcasing our products, stylists or our salon when they hit the press...
Are you desperate for longer hair?
What are Halo Hair Extensions?Watch this short video to find out: httpv://www...
Voodou wins a British Hairdressing Business Award for the second year in a row.
Voodou Training's Twisted Fairytales Photos
[nggallery id=102] If you would like more information about the courses at Voodou Training check out www...
AW13 Hair Trends by Voodou, Liverpool
Find out Voodou's favourite AW13 hair trends which a range of images from catwalk collections and celebrities.